| | | |
| --- | --- | --- |
| Search: | | |
Jello News
--see more!
02/13/14: The Return of JELLO BIAFRA & THE NEW ORLEANS RAUNCH AND SOUL ALL STARS!
March 2nd marks the second show ever of Jello Biafra and The New Orleans Raunch and Soul All-Stars at Siberia in New Orleans, LA! Originally done on a dare, the band is back playing their own deranged versions of all New Orleans jazz and soul classics! The All-Stars include Jello Biafra and Kimo Ball from Jello Biafra and the Guantanamo School of Medicine, with Bill Davis from Dash Rip Rock, Fred LeBlanc from Cowboy Mouth, and more! Don't miss it!


Main News --see more!
02/10/14: PEACE CREEP SELF TITLED EP OUT NOW!
Experience the musical blitzkrieg that is San Francisco's PEACE CREEP! This brilliant debut release from former members of PINS OF LIGHT & TRICLOPS! is available as a 12" EP and DIGITAL DOWNLOAD for only $8!
OUT NOW!
Click to buy!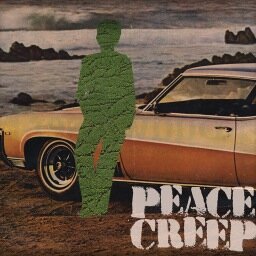 Quote of the Day

--see more!


05/18/11: Newt's Greatest Hits #4


"The secular socialist machine represents as great a threat to America as Nazi Germany or the Soviet Union once did."

[In his book To Save America: Stopping Obama's Secular-Socialist Machine, May 2010.]


AT Legal Defense Fund --see more!
09/04/07: AT Legal Defense Fund closes
The Alternative Tentacles Legal Defense Fund has been closed. It was begun in the mid-1980s to help defend The Dead Kennedys and Alternative Tentacles from out-of-control censorious authorities who objected to the H.R. Giger poster included with the final Dead Kennedys studio album, Frankenchrist. You can hear Jello's take on that infamous trial on his 2nd spoken word release High Priest Of Harmful Matter. Funds later supported Jello Biafra and Alternative Tentacles against the Faux Kennedys in 2000-2004.

The cool cats over at Truth On Tees produced the rockin' Bush America as a fundraiser for both the ATLDF and Greg Palast Investigative Fund.

Thank you to everyone who has supported the Fund over the years!